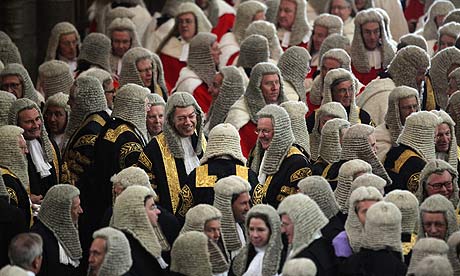 A career in the fields of law can prove to be rewarding and beneficial. Choosing a Degree in law can be a bit confusing, but with a little tie and effort put into the search for the right degree at the right school, one can be well on their way to a Certificate in Legal Practice, or even an LLB.
One main key that the individual will want to keep in mind when choosing a degree or a school for their law studies is their qualifications. These can be such things as experience, schooling, and even volunteer work. If the individual already has some college in their resume this will be greatly sought after by law schools. The individual may also consider sitting for a Law School Admissions Test in order to garner a spot in Law School. This test allows the prospective school to gauge the individual's ability to grasp course content as well as their prospective success in the field (source: 5 important tips for law studies).
Another thing that may enhance the student's ability to succeed in a law career would be experience in public relations and or politics. Both of these careers offer the individual experience in dealing with a variety of issues and solving problems. One can also garner extensive experience that will aid them with any law course that they may take. Many schools prefer the individual to have undergraduate work in either business, world affairs, and politics.
When seeking out a school in which to study law keep in mind that personal preference as well as location of the school will play a huge role in the student's success rate. If the student does not feel comfortable with the atmosphere or location of the school, they will not be able to concentrate on their studies. A good place to find out more about the various law programs available for students and how location can make a difference in the student's success rate is bac.edu.my.
No matter what school the student chooses, they will need to keep the core qualifications in mind for not only their success while in school, but also after they graduate. Making sure one has a solid background in research and writing is a key element that every law student/lawyer needs to have. One may also want to brush up on public speaking skills, as well as have a solid basis in conflict management.